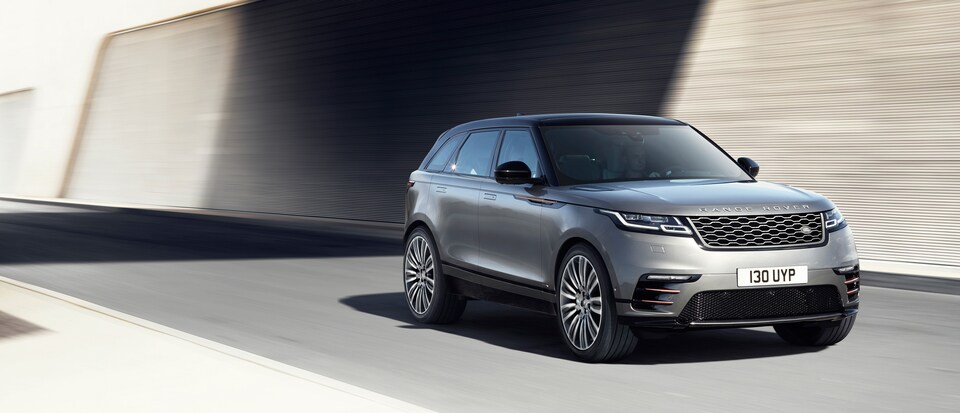 Propelling the performance of the 2018 Range Rover Velar forward, there are a plethora of innovative features, as well as an 8-speed Automatic Transmission. The agile handling and swift response, makes the SUV ready for seemingly anything. The independent coil sprung suspension system also plays a role in the exhilarating performance of the luxury SUV. Where does the lavish vehicle get its power from? With the help of the mentioned features, the powerful V6 Engine commands the road.
In addition to the performance and handling of the 2018 Range Rover Velar being remarkable, the capability that the SUV has is astonishing. For rugged off-road adventures, the 9.9-inches of ground clearance can come in handy when faced with bumpy or mountainous terrain. Also, if you encounter water along your journeys, the vehicle can wade in water up to 25.5-inches successfully! With the Wade Sensing feature that you can opt for, you will be able to keep an eye on the water levels surrounding your SUV. If you want to tow while on your next road trip, you will be able to do it efficiently and in luxury with the 2018 Range Rover Velar. The 5,500 pounds of towing capacity the vehicle has when equipped properly will make hauling a breeze!
You will be able to enjoy the riveting performance of the 2018 Range Rover Velar from the premium materials that get used to craft the interior of the SUV. With materials like a durable wool blend and suedecloth fabrics used in the construction of the vehicle, you are in for a treat! To get a better understanding of the luxury that you can experience while taking exciting adventures in the 2018 Range Rover Velar, schedule a test drive with us at Land Rover Norwood. If you are in the Boston area and looking for a spectacular SUV, we are the place to look!