Comparing the Range Rover Velar with the Competition
When looking for a luxury SUV with rugged off-road capability, no brand does it better than Land Rover. For superior comfort and capability that is stylish enough to drive every day, the 2020 Range Rover Velar is available now in Norwood. Comparing the Range Rover Velar to its competition makes it easy to see why this is such a popular vehicle in the Boston area.
With exceptional British style and luxury, the Range Rover Velar trounces both the BMW X5 and Porsche Macan in terms of capability, luxury, and technology. When you consider these three high-end SUVs against one another, time and time again the Range Rover Velar comes out on top.
Range Rover Velar vs. BMW X5
When you're taking on a long family road trip in your luxury SUV, it's important to make the most out of your fuel so you can spend your money on having fun. The Range Rover Velar is the clear winner over the BMW X5 in this category, as the Velar offers up to 21 mpg in the city and 27 mpg on the highway. Comparatively, the BMW X5 only gives Newton, MA drivers 18 mpg in the city and 25 mpg highway.
In addition, nothing makes a family road trip worse than having to worry about how much you can pack. The new Range Rover Velar offers an impressive 70.1 cubic feet of cargo space, while the BMW X5 gives you just 66 cubic feet. While that may not look like a big difference on paper, it will mean at least one less suitcase in the back, which could be the difference between having everything you need and having to make sacrifices on your vacation.
Finally, nothing matches the off-road prowess of a Land Rover SUV. With a wading depth of nearly three feet, you'll have the capability you need to take on deep water romps when your adventures take you off the beaten path. You'll even get selectable drive modes that include several off-road options so you can conquer any terrain with ease.
Range Rover Velar vs. Porsche Macan
In terms of prestige, the Range Rover Velar and Porsche Macan are of equal measure. Both are considered premium luxury brands that give Quincy, MA drivers a high-end driving experience. Both are sure to garner attention thanks to their elegant and sporty styling, and the powerful engines under the hood mean that both SUVs will have no problem throwing you back into your seat.
Exploring the Brookline area in a luxury SUV will be superior in the Range Rover Velar vs the Porsche Macan. Once again, fuel economy puts the Range Rover Velar ahead of its competition, as the 27 mpg highway and 21 mpg city put it ahead of the Macan. The Porsche SUV only earns you 20 mpg city and 25 mpg highway, and that will be especially important when you're taking on a bigger family road trip.
When you're getting ready for your big family adventure, you may consider taking a boat or a camper along for the ride with you. In the Porsche Macan, you'll be limited to towing just over 4,400 pounds. Meanwhile, the Land Rover Range Rover Velar offers nearly 5,300 pounds of towing capacity. That means you can choose the bigger boat, more luxurious camper, or even bring a pair of ATVs along for your big trip.
Of course, you'll be ahead before you even take your Range Rover Velar based on price alone. You'll get a premium SUV experience for thousands less than the Porsche Macan. With high-end leather, heated seats, and a power sliding moonroof all for less than with the Porsche model, so you can keep more money in your pocket without sacrificing your driving experience.
Test Drive the 2020 Range Rover Velar at Land Rover Norwood
If you're considering a luxury SUV for your Brookline family, the Range Rover Velar is the one you'll want to consider. With an excellent lineup of premium features and the heritage of Land Rover behind it, you can be confident that you'll find a vehicle that you'll always enjoy. Visit our dealership to find your perfect Range Rover Velar today!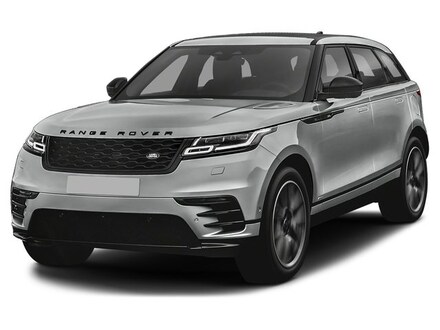 MSRP

:

$91,995

Accessories

:

$3,400

Kaplan Power Price

:

$95,395
Engine: 3.0L Turbocharged 6 Cylinder Gas MHEV Engine
,
Transmission: 8-Speed Automatic
,
Exterior Color: 2480 Sanguinello Orange - Gloss
,
Interior Color: Ebony
View Details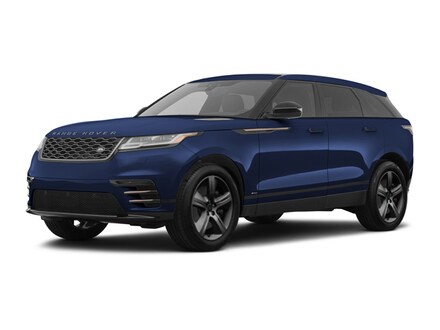 MSRP

:

$66,600

Accessories

:

$2,500

Kaplan Power Price

:

$69,100
Engine: 2.0L
,
Transmission: 8-Speed Automatic
,
Exterior Color: Portofino Blue
,
Interior Color: Ebony
View Details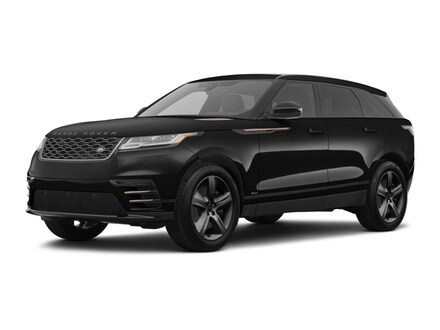 Engine: 2.0L
,
Transmission: 8-Speed Automatic
,
Exterior Color: Santorini Black
,
Interior Color: Ebony
View Details